originally published at jeld-wen.com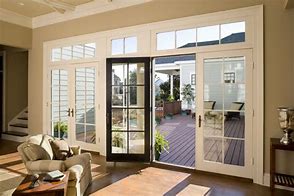 Blinds Between the Glass
How to solve common issues with Blinds Between the Glass
Blinds Between the Glass are convenient for many homeowners–you'll never have to worry about dusting or privacy with blinds that are sealed between tempered safety glass. Due to shipping and handling, there are a few things you'll want to do to ensure proper operation once your product is installed.
Always be sure to operate the blinds at a slow, steady speed. If operating at a high speed, you may need to reengage the operator.
Reengage the operator by taking the following steps:
Make sure the operator is at the bottom of the unit and attached to the glass
Run the operator up the glass until you hear the first click
Continue moving the operator up until you hear the second click
The operator is now engaged
Cycle the blind up and down to ensure it is functioning properly
Remember to exercise the blinds to help engage the magnet, level the blinds and make sure the blinds lower completely. Here's how to properly exercise the blinds:
Lower blinds all the way to the bottom at medium speed
Fully raise blinds to the top at medium speed
Repeat several times to ensure blinds are functioning properly
Insect Screens
How to install, remove or adjust insect screens
Insect screens are mounted on the exterior side of the operating panel of a sliding patio door. The average do-it-yourselfer can easily remove, install or adjust an insect screen by first locating the screws at each corner of the door screen and/or at the end of the screen. Follow step-by-step instructions in the product guide.
Adjust the Rollers
How to adjust the rollers
A patio door panel that is too high may allow water and air leakage. You can adjust the door so that it's just high enough to clear the sill track and keep the weatherstrip hidden when the door is closed. Follow the step-by-step instructions to learn how to adjust the roller.
Patio Door Panel
How to reverse the patio door panel
Do you want to slide the operating panel of your patio door from the opposite direction? This task takes a bit more skill and DIY know-how. Take a look at the step-by-step instructions to see if this is a project you can undertake on your own or if you may need assistance from a professional. Be sure to note that switching the handing on the Builders Vinyl Sliding Patio Door must be done before the door is installed.