originally published at Jeld-Wen.com
A Guide to Wood Species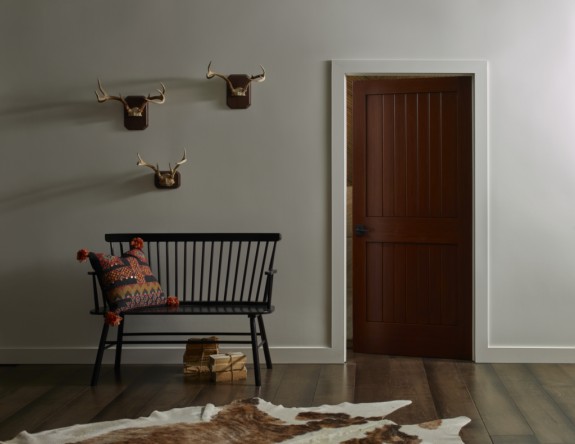 Wood is proving to be a classic, enduring and eye-catching feature that has struck a chord with people who want to stand out from the crowd and live in a house that feels one-of-a-kind. Homeowners are looking beyond the traditional woods, such as pine, oak and fir, to incorporate a wide variety of wood options into homes. In addition, luxury homebuilders are using less-familiar wood species to attract buyers and differentiate their products in a crowded field. 
Wood species used in homes vary greatly in terms of characteristics and features. Performance aspects such as durability, stainability, grain pattern and color stability will vary depending on the type and the specific characteristics of the tree, including whether it is a softwood or hardwood. Some wood, such as cherry, tends to change color and darken over time.
Different species also react differently to stain. Softwoods have more resins than hardwoods and need more preparation before staining. Natural, clear or light stain finishes work well for species such as pine, while mahogany is better suited for darker stains. Walnut and cherry, when stained with lighter tones, show a wide degree of interesting color variations.
Mix and match to add drama
A design trend is using an assortment of complementary wood species to create a unique sense of style, warmth and sometimes a contrasting appearance. Using a variety of wood species in a home is very similar to selecting colors for a personal wardrobe. Mixing it up, when done with just a little know-how, is generally much more interesting. For example, mahogany and maple go great together because their grain patterns match well. Alder and cherry make another attractive combination. With homeowners requesting open floor plans, kitchens and dens are popular areas in which to mix and match wood species.
Here are a few examples of different wood species you may want to consider. 
HARDWOODS – Produced from deciduous (leaf-bearing) trees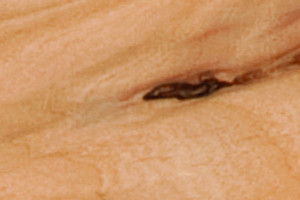 Alder (clear and knotty) – A popular species today because of its pronounced grain and uniform texture. This versatile wood species features a fairly straight grain with areas of burl clusters and small knots. These marks add character and will provide a darker texture and color when finished. Alder varies from pale yellow to reddish brown and it accepts stains exceptionally well. It is also the lightest and least dense wood. Knotty Alder presents a more rustic look. When stained, alder blends well with walnut, mahogany and cherry. Available for: windows, exterior doors, interior doors, patio doors.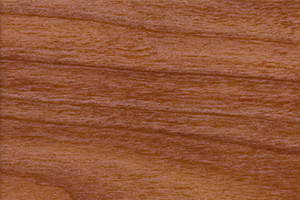 Cherry – While usually recognized by its darker tone, cherry can be stained in a variety of shades. The cherry we use varies from rich red to reddish brown in color. It features a smooth texture with fine, straight and close grain. Occasionally, thin gum pockets and small clusters of pin knots are visible. These character marks, along with random blond streaks of sapwood, add a distinctive quality to the wood. Cherry will darken over time with exposure to light and contains miniscule pith marks as identifiers. Cherry stains easily and smoothly. Available for: windows, exterior doors, interior doors.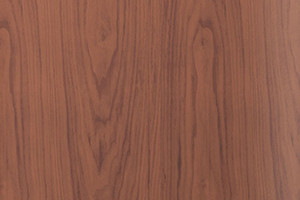 Hickory – This wood is a relatively smooth hardwood with prominent grain and it frequently features character marks such as bird pecks, pin knots and mineral streaks. It has a dramatic color variation which can be minimized with darker stains and paint finishes. The heartwood is tan or reddish while the sapwood is white to cream with fine brown lines. This wood features a closed grain with moderate definition and is rough textured. Available for: exterior doors, interior doors, patio door.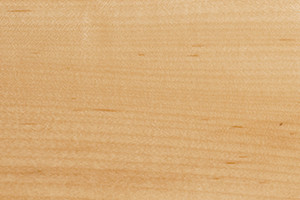 Maple – A dense hardwood that has a prolonged life. Maple is a hard, strong wood with a smooth texture and uniform grain. The grain is fine and is similar to birch and cherry. It may exhibit random darker streaks and occasional bird's-eye or worm track patterns. Over time, maple will mellow in color due to natural exposure to light and air. Traditionally used for interior applications. No grain filler required when finishing. Available for: exterior doors, interior doors, patio doors.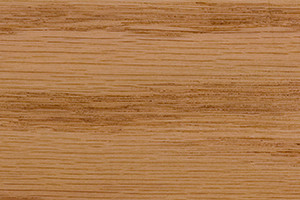 Oak – This hardwood is one of the most popular species used today. Oak is renowned for its dramatically pronounced grain pattern. This pattern varies from tight, vertical grain to a beautifully arched pattern. This wood may also feature pin knots and mineral streaks. The color range includes light straw and honey with a light pink hue. Very durable and strong, oak accepts stains evenly and is easy to work with. Available for: windows, exterior doors, interior doors, patio doors.
Using unique wood species is one way for you to set yourselves and your homes apart from the competition. Take the opportunity to learn about wood species and become a valuable resource for homebuyers or homeowners who want to personalize their homes with wood, but may not be familiar with which species might look best. Here is a brief overview of the wood species available.  To  learn about more hardwood species as well as several softwood species click on the link at the top.