The Mid-Atlantic is a window restoration and historic renovation hotbed, and if you've ever lived or visited here, it's easy to see why. As home to some of the oldest European settlements in North America, our region is rife with architectural character, building up a stock of beautiful structures over the centuries. A drive through historic Virginia and Maryland will reveal the magnificent columns of Greek revival, the majestic belvederes and arched windows of Italianate, and the more understated charms of American colonial styles. 
As timeless as these buildings may appear, nothing lasts forever. However, preserving the original look and feel of these structures is vital to our regional heritage and the people that own them. The best way to do that is to use as much of the original materials as possible — it's more labor-intensive, but it ultimately saves energy in the long run. With a little TLC, a historic window can maintain performance for another 60 to 100 years! 
By thinking backward, we are actually thinking forward — in historic window restoration projects, there is less waste, less strain on the environment, and higher paypacks over time. However, it's an art that requires a fair level of craftsmanship, which is why it shouldn't be entrusted to just anyone! 
Structural considerations of restoring old windows
Wood
When we talk about historic window restoration — especially of windows exceeding a century in age — we are almost definitely talking about wooden frames. The old growth timber these windows are constructed from is remarkably resilient, fine-grained and less susceptible to splintering and rot —you're unlikely to find it in any hardware store.
After stripping away old paint, depending on the level of deterioration, the window restoration specialist will either patch exposed wood pores with an epoxy putty or splice new wood in with the intact portions. It is important that any moisture is dried out of the wood and it is properly waterproofed, usually with boiled linseed oil.
Glass
Up until the 20th century, glass was handblown, limiting the size of the individual panes that could be produced. This is why you'll often see more muntins, or divider bars, in old window sashes. A single sash prior to the Industrial Revolution might contain a dozen or more glass panes. The glass itself often has a wavy appearance, with a more pronounced effect the further back in history you go. Newer, insulated glass panes typically have trouble issues fitting into the tighter arrangements and frameworks of historic window frames — again, as much of the original glass is reused as possible.
Mechanicals
Casement windows (i.e., hinged outswinging) dominated early American history, with vertically sliding single- and double-hung windows coming into play in the 1700s. These were operated with a weighted pulley system (sash cords and weights), with hardware that was often cast or forged. These must be either oiled or replaced to ensure smooth operation. Once properly sealed, primed, and painted, and coupled with a high-quality storm window, historic windows can boast energy efficiency ratings as good or better than brand new double-glazed windows.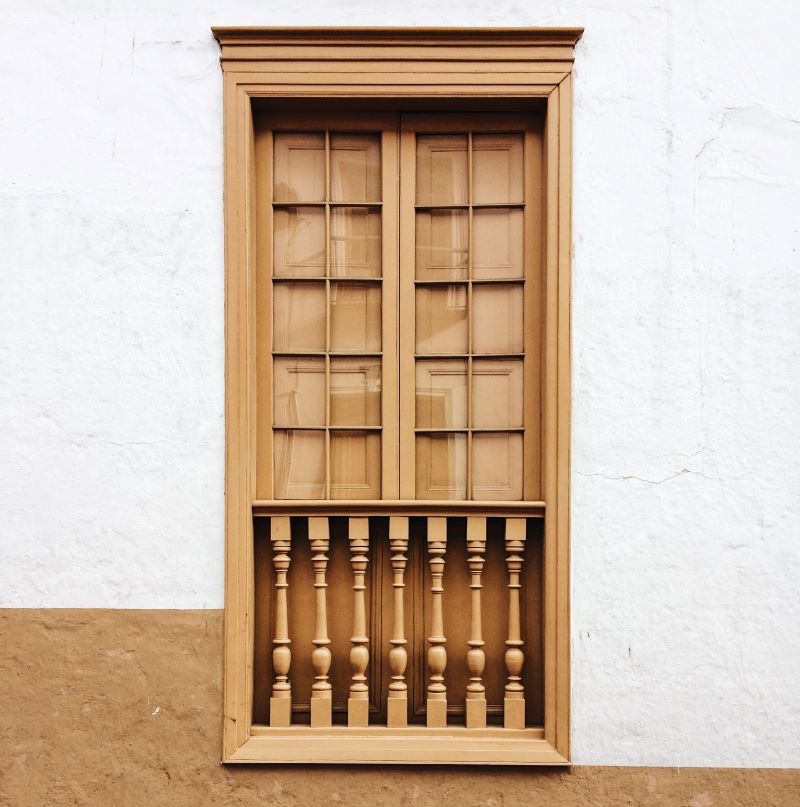 Stylistic considerations of restoring old windows
According to the National Park Service of the U.S. Department of the Interior, a window is considered "architecturally or historically significant" if it:
Is original

Reflects the original design intent for the building

Reflects period or regional styles or building practice

Reflects changes to the building resulting from major periods or events

Is an example of exceptional craftsmanship or design
Attention must be paid not only to the framing structure itself, but also its painting and sealing. We must use finishes that look like those used at the time, and we must also make sure we don't paint the frame shut! At the end of the window restoration, we're aiming for something that is in total harmony with its surrounding architectural elements and evokes the original splendor of the home or building in all its glory. 
Keeping up to code
Of course, safety and accessibility standards have improved markedly since the time most historical buildings were constructed. Windows need to be rated for things impact resistance (for things like hurricane-strength winds and even potential terroristic threats for heritage sites and government buildings), fire safety, and seismic activity (depending on where the building is located). Additionally, many public buildings are subject to ADA standards, meaning windows should be operable by disabled or elderly persons. The lead-based paints that were once in vogue are no longer allowable in modern structures. 
There is a lot to take into account when restoring windows, but it's a crucial piece of any historical renovation. Hodges Windows & Doors takes pride in having restored many historic windows in Northern Virginia, Washington, D.C., and Maryland — most notably those belonging to the White House (which was originally constructed in 1792)!  If you're interested in preserving the character and charm of your historic home or building, give us a call. We'd love to make your old look like new.