Pros and Cons of Different Window Styles
Different types of windows bring their unique look and benefits to your home, and there are certainly a lot of different window styles to choose from!
However, each window style has advantages and disadvantages, and different windows work better than others for specific applications and goals.
Double-Hung Windows
Double-hung windows are the most common type of window found in most homes. The name refers to the two window sashes, or units consisting of a pane of glass and its surrounding framing.
Both sashes of a double-hung window slide up or down along vertical tracks, allowing you to open the window wide and let plenty of fresh air in (vs. a single-hung window, where only one sash slides).
Pros of double-hung windows:
Very affordable and versatile

Available in a wide range of styles and sizes

Easy to open and close
Cons of double-hung windows:
Require occasional maintenance to ensure smooth operation

Less secure against intruders than different window styles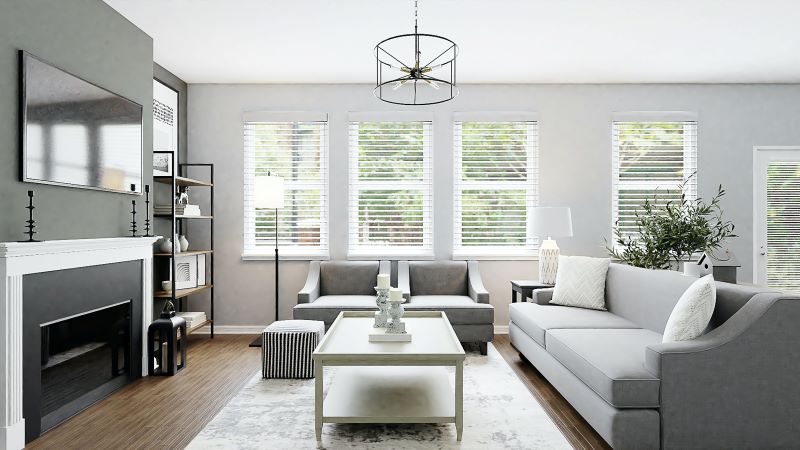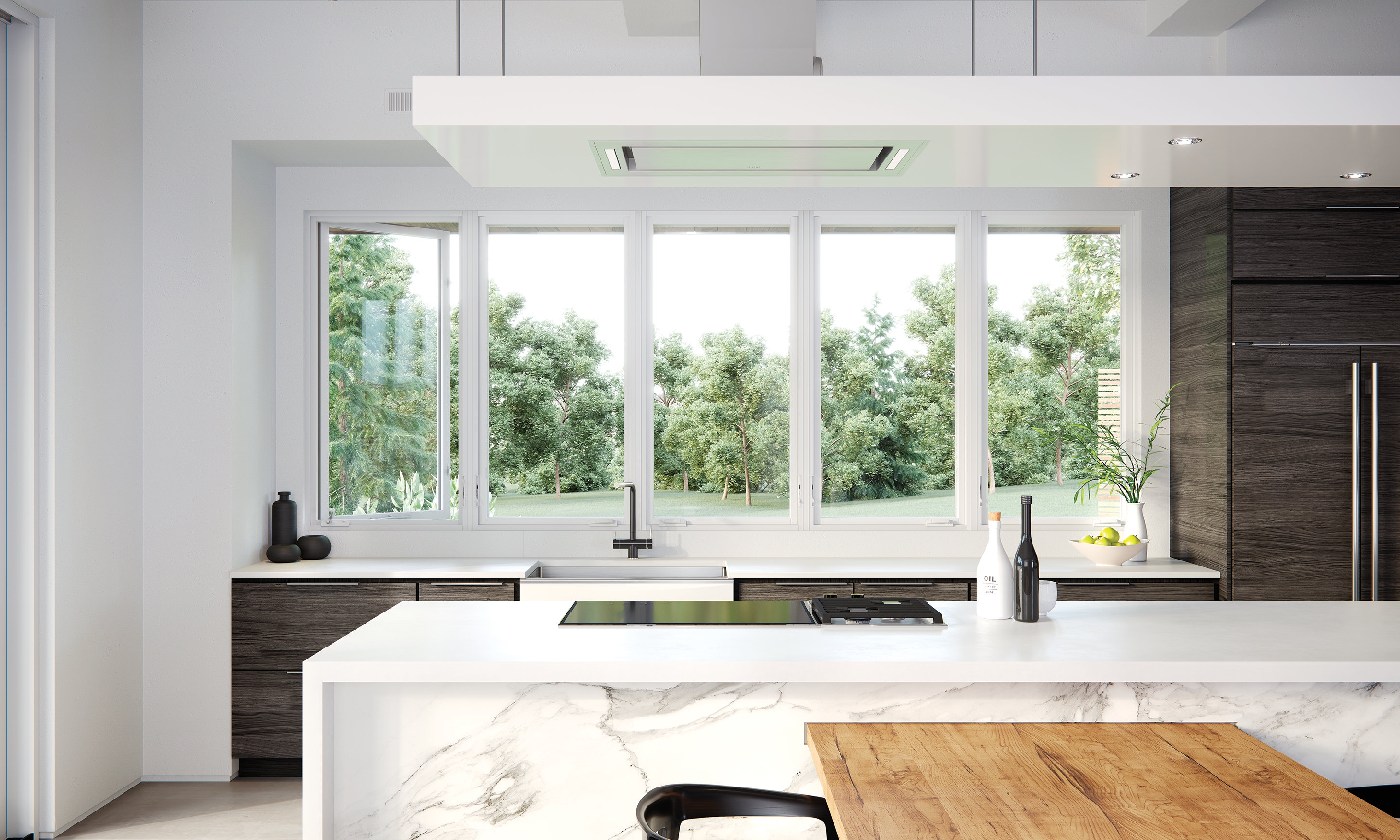 Casement Windows
Casement windows are similar to awning windows in that they are hinged on one side and crank open at an angle. 
However, casement windows swing open to the side rather than swing toward the top. Depending on your preferences, the horizontal hinges can be on either the left or the right of a casement window.
Casement windows are popular for windows on the second floor and above. One of their most significant benefits is that, when positioned just right, casement windows are excellent at directing breezes into your home for ventilation and cooling.
Casement windows also provide a very tight seal when closed, thereby helping to improve your home's energy efficiency.
Pros of casement windows:
Great for ventilation and cooling

Relatively secure against intruders

Very energy efficient
Cons of casement windows:
Hand cranks are prone to wear and require maintenance

Require strong frames and window sashes to hold them securely in place
Awning Windows
Awning windows feature a hinged top edge and open outwards from the bottom, typically by cranking them open using a built-in hand crank (although there are also push-open varieties).
This window style is commonly used for ground-level windows and other easily accessible windows where would-be intruders could be a concern because they don't open wide enough for anyone to climb through them.
Another scenario in which you might consider awning windows is if you live in a relatively wet climate where you still want to keep windows open when it's drizzling outside. 
Since awning windows hinge open at the top and remain open at a downward-sloped angle, light rain rolls down them and drains away from the side of your home. 
This functionality is what awning windows get their name from — they form an "awning" that keeps rain out.
Pros of awning windows:
More secure against intruders than other types of windows that open

Can be left open during light rain

Make a great addition to a picture window for extra visibility/ventilation
Cons of awning windows:
Offer less ventilation than different window styles that open wider

Built-in hand cranks can break and require repair or maintenance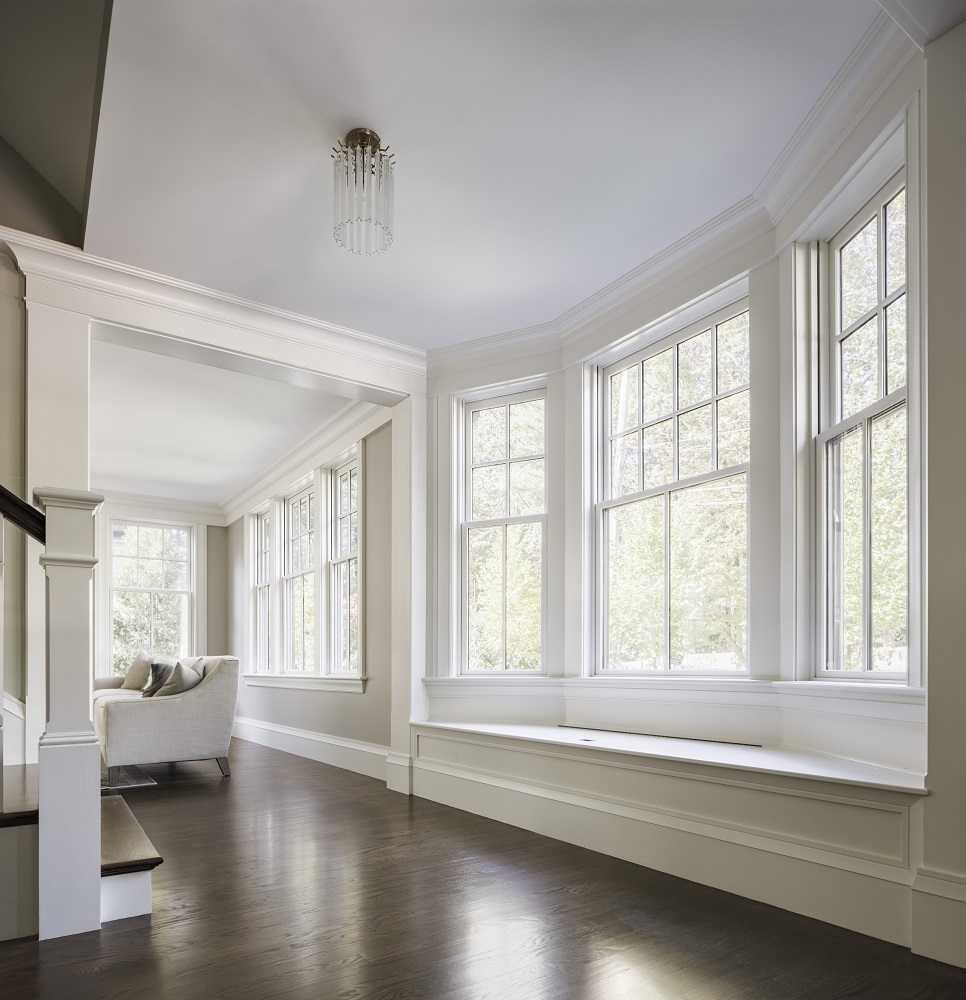 Bay and Bow Windows
Bay and bow windows are a grouping of three or more windows that jut out from the side of your home, thus forming a squared or rounded "bay" or "bow" inside.
Bay and bow windows are among the most visually attractive and look great from the inside and outside of your property. 
Consider including bay or bow windows in a central room that you and your family spend a lot of time in, such as a living room or a dining room, to add some extra space. 
For example, you could add cushions to a bay for extra seating or to create a cozy reading nook. Or, use the space for additional shelving and display plants, books, or decorative items.
Because they feature windows at multiple angles, bay and bow windows are also great for increasing visibility out onto a front or back yard.
Pros of bay and bow windows:
Create extra indoor space

Add architectural interest/improve curb appeal

Provide more visibility at different angles
Cons of bay and bow windows:
One of the most expensive types of windows

More complicated to install than different window styles
Garden Windows
Garden windows are a unique style with a trapezoidal framework and a built-in ventilation/drainage system.
These windows stick out from the side of your home, creating a mini greenhouse where you can grow herbs, flowers, or other plants.
A garden window is ideal for a kitchen window above your sink or anywhere else in your home where you want to cultivate plants year-round.
Pros of garden windows:
Create a mini greenhouse in your home

Feature built-in ventilation/drainage slots

Let you grow plants indoors all year long
Cons of garden windows:
More complicated installation than other types of windows

Can interfere with walkways, patios, or other outdoor spaces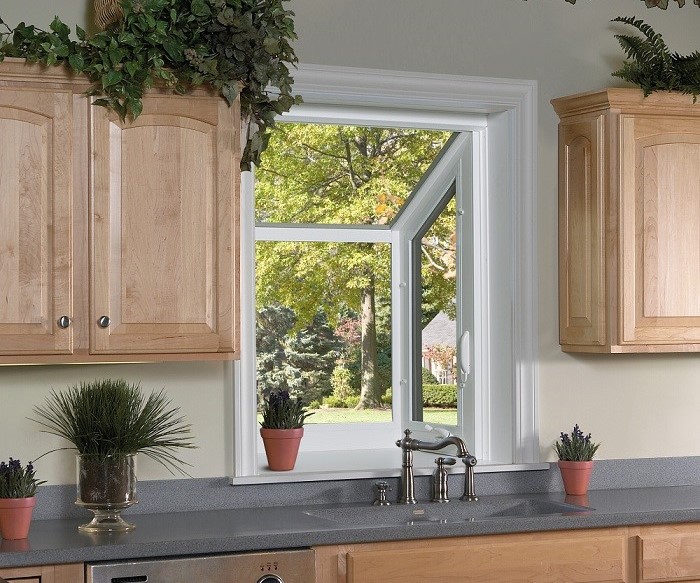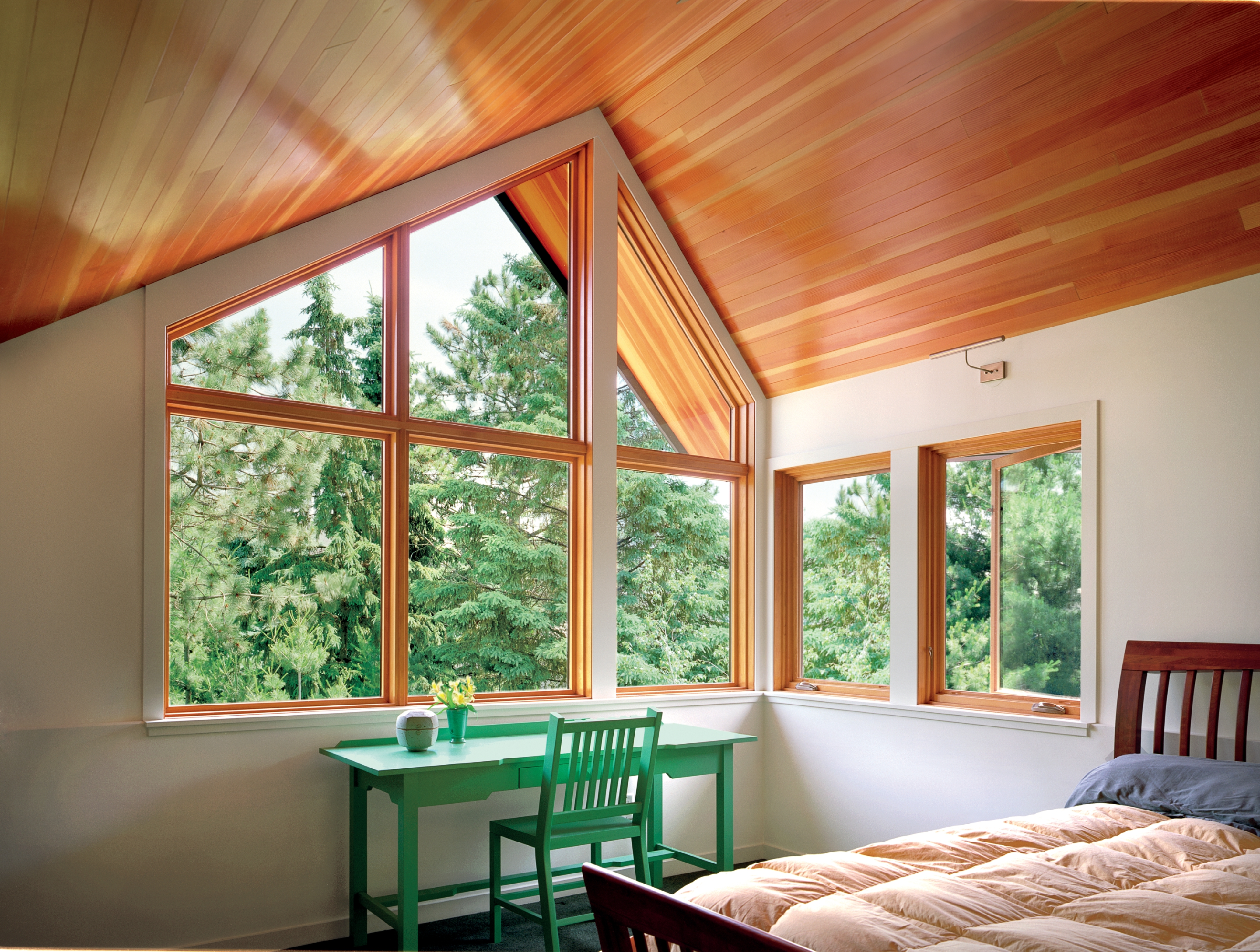 Picture and Specialty Windows
Picture windows are one of the most aesthetically pleasing windows you can choose for your home. These large fixed windows offer sweeping views, or "pictures," of the outdoors and allow a significant amount of natural light in.
Because of their size, picture windows cannot open and close, but you can always adjoin awning or casement windows to them for added visibility and ventilation.
Specialty windows are similar to picture windows in that they do not open, but they are custom-built to meet your specifications regarding shape and size. 
Both specialty windows and picture windows add to the wow factor and aesthetics of your home at the expense of operability.
Pros of picture and specialty windows:
Can be more affordable than operable windows

Provide better views and more natural light

Permanently sealed (more energy efficient)
Cons of picture and specialty windows:
Don't open to provide ventilation

Solar heat gain can be an issue in hot weather
Improve Your Home with Hodges
There is no right or wrong type of window — it just depends on the context and your needs! In fact, many homeowners combine several different types of windows throughout their homes to strike the best balance between appearance and utility.
Hodges Windows & Doors is here to help you replace your old windows and improve the functionality and style of your home. 
Don't settle for mediocre windows, give your home the wow factor it deserves! Contact us today.