Does anyone feel a draft? If so, you may want to investigate winterizing your windows and doors to keep the chill out and the warmth in. Depending on how extensive the air leakage or insulation deficiencies are, you may or may not need to consider replacing windows or doors entirely. Before you commit such an investment, however, there are several more affordable approaches from both inside and out. 
Caulk from the outside
Choosing the right caulk
Caulk is a waterproof filler and sealant useful for all sorts of home improvement projects. The number of choices available at your local hardware store will reflect that, which can be daunting if it's your first time winterizing your windows or doors. Essentially, what you're looking for is something labeled "exterior grade" — it's formulated to withstand the elements. 
There are three types of caulk that are best for weatherizing windows and doors.

Acrylic

: An economical option for sealing narrower gaps. For better performance and longevity, look for labels such as "100% silicone," "plus silicone," or "siliconized.




Polyurethane:

The best caulk for exterior projects due to its superior adhesion and flexibility. It's a little harder to work with, but will save you effort in the long run because it needs replaced less often.




Hybrid:

A combination of polyurethane and silicone, easier to apply than straight-up polyurethane but with a higher price tag. 
How to caulk
Caulking is a simple three-step process — scrape, clean, apply.
Scrape

away old or deteriorated caulk with a putty knife or 6-in-1 painter's tool. In some cases, a caulk remover can make this job less strenuous. Let it set for 2 to 3 hours to work its magic.





Ensure the perimeter between frame/siding or frame/exterior trim is

clean

and clear of all leftover caulk, residues, and debris. A household cleaner or rubbing alcohol should do the trick.




Apply

the new caulk. This is best done with a caulking gun rather than directly from the tube. Snip the caulk cartridge nozzle to dispense your desired bead size, puncture the inner seal, and load the gun. Apply consistent pressure to the trigger and hold at a 45-degree angle.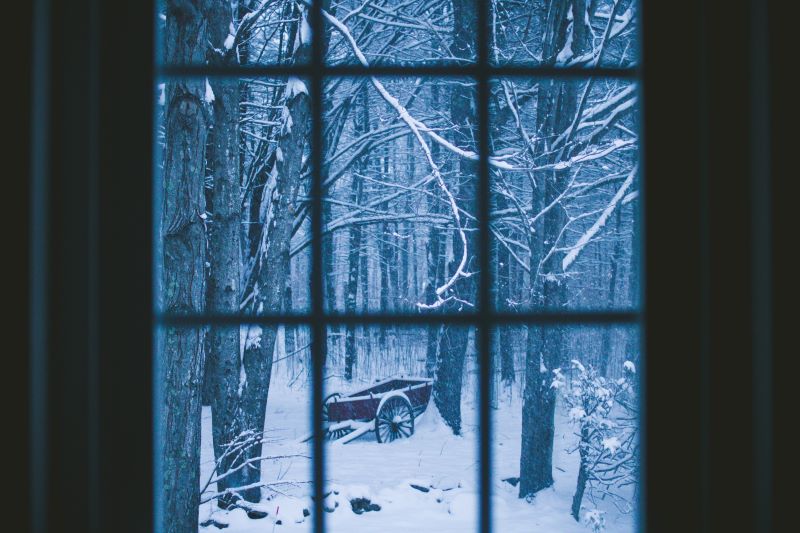 Weatherstrip from the inside
What is weatherstripping?
Weatherstripping refers to materials applied around the edges of windows and doors to prevent leaks and moisture infiltration. This job can often be performed from within your home, which means you're less likely to have to pull out the ladder. It's a good thing, too, because as with caulking, there is a dizzying array of options. 
Four popular types of weatherstripping
Here are the four types of weatherstripping you should be most aware of.
Adhesive-backed foam (aka foam tape)

is applied to either the outer edges of window sashes themselves or the interior edges of door or window framing. It compresses when the windows or door is shut to seal any gaps.




Tubular rubber gaskets

function in much the same fashion and are sold in

foam-filled

or

hollow-core

varieties. The foam-filled holds its shape better than hollow-core.




V spring

or

tension seal

weatherstripping consists of a strip of plastic or metal folded into a V-shape that springs open when a door or window is closed to create the seal.




Felt

is the old standby, sold in rolls and cut to fit. It's not as durable or precise as other weatherstripping methods, but is inexpensive and can be fairly effective.
Other weatherproofing solutions for windows
Window insulation kits
Window insulation kits allow you to shrink wrap the inside of your windows with an insulating layer of plastic film. The film is stretched out to a size slightly larger than the window opening and heat is applied until it shrinks to fit. When utilized properly, window insulation kits add a wrinkle-free, waterproof barrier that guests would hardly know is there.
Interior storm windows
Interior storm windows (aka invisible storms, window inserts, or energy panels) are clear glass or acrylic panels that pop into the interior window frame casing, sealed either magnetically or by compression.
Thermal window treatments
Thermal window treatments such as thermally-lined drapes and cellular shades wall off drafts while adding a decorative touch.
Extra sash lock
Ensure your sashes fit together nice and snug by installing an additional sash lock. Space each sash lock about a third of the way away from either side jamb.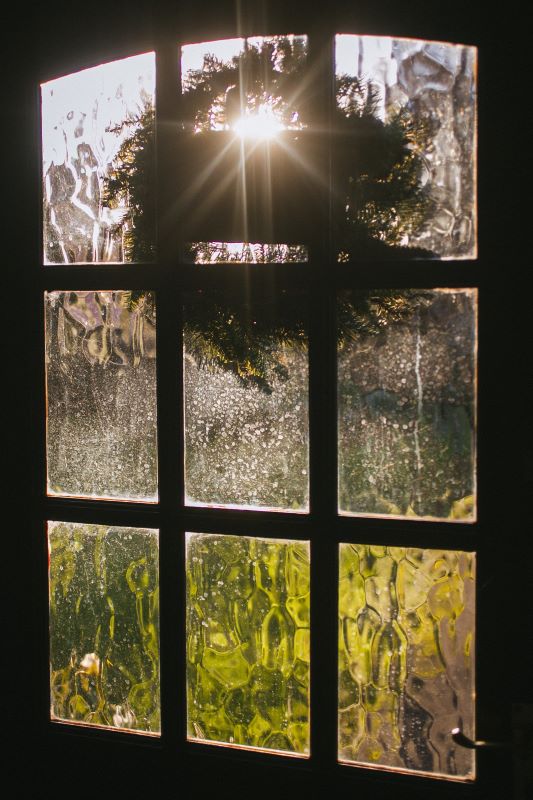 Other weatherproofing solutions for doors
Bolt them shut!
Simply using the deadbolt can make a big difference. Bolting exterior doors shut creates a tighter seal against the frame.
Draft guards and door sweeps 
The gap between the door and threshold is especially vulnerable to energy loss during heating season. Draft guards (insulated tube not attached to bottom of door), door sweeps (attached flat strip of plastic, aluminum, or stainless steel with nylon, plastic, vinyl, or sponge brush underlayer), or even rolled-up towels can cover this breach.
Need replacement windows or doors after all?
You can winterize a window or door all you want, but it won't do a bit of good if the framing is rotted out or compromised. Can you see sunlight or light poking through? When you hold a candle or incense stick to the frame, does it flicker or smoke? Does it feel soft or spongy? If it ends up that you *do end up requiring new windows or exterior doors, Hodges is here to supply your needs with the top energy-efficient models from the best brands in the industry. Message, call, or visit either of our two showroom locations (by appointment only).